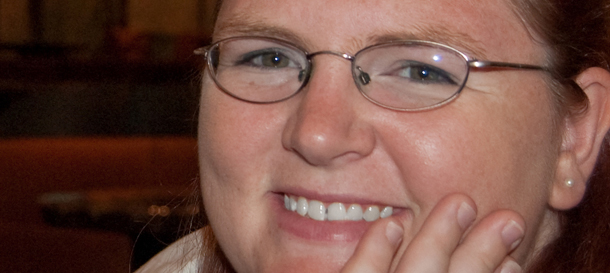 One of the biggest goals I have as Owner/Designer of Bert Jones Portrait & Design Studio, is to acquire knowledge. To always learn or research, or keep updated with the latest trends. Not just for myself, but to offer my clients the very best designs I can.
One of the ways I do that is by subscribing to a myriad of podcasts. One particular podcast I subscribe to is "This Week In Photography", which is hosted by a rotating panel of professional photographers that talk about photography news, tips, techniques, questions, etc. They also interview other photographers.
It was in one of these interviews, with David DuChemin–co-founder of the site Craft & Vision–that a revelation was shared.
He mentioned that a good friend of his, would meet with him weekly and they would present ideas to each other, or help each other out with various tasks that they were good at and the other perhaps wasn't. These weekly dinners/meetings developed into a working relationship that his friend is now his Manager.
He manages his schedule, his purchasing, his billing, his everything. This allowed Paul to sell most of his possession, load stuff up in a large jeep (with a tent on top) and go exploring the country and take amazing photographs. He's able to do this, knowing that everything else is taken care of "back at the office". He is able to just focus on creating and being creative.
As a creative person, it takes a certain environment to get into that creative mindset, to turn out amazing work. Stopping to answer phone calls, or check email, or write up an invoice, can break that creative concentration, and it can be hard to get back into. (If you have watched me on Justin.tv, you have seen that I can get easily distracted.)
So to know that someone else "has your back" can be a freeing experience to allow a person to just focus on creating!
I took that revelation back to my wife and shared with her how she has been helping me do this lately (handling my scheduling while I am asleep during the day and unreachable, going with me to client meetings to take notes or ask questions I forget, etc.).
I then proposed the idea to her for it to become official. For her to be my Manager and to handle the business side of things for me, so that I can create amazing works for my clients.
So, without further ado, it gives me great joy to introduce my wife, Amy Jones, as our new Manager at BJPDS.
Some of Amy's responsibilities will include (and how this affects you as my client):
Scheduling

– scheduling my time for any photo shoots, client meetings, design work, "creative time", etc.

Client Meetings

– attend client meetings to make sure that we get all the information we need for the project.

Client Services

– be the main point of contact for clients. Setting up meetings, answering questions, getting feedback/changes on proofs, etc.

Invoicing

– work with me on invoicing/billing.

Marketing

– help come up with fantastic marketing ideas for BJPDS, as well as spectacular deals for clients!

Tweeting/Blogging/Facebooking

– Eventually, Amy may even appear on our blog with helpful posts for our clients, tweet out specials, etc. and help us be more "visible" online.
With this change, please make sure to send all business related emails to our official design email at bjpds.com., or use the contact form below. This will ensure that Amy has access to all incoming emails and can answer emails sooner than I can. (No more waiting 24 hours for an answer!).
I am excited for Amy to join my team (well, she's always been on my team…). I was fortunate enough years ago to be able to work with my wife at the same company, and I am excited to be able to do it again.
Please help me welcome Amy to our team!
Please follow and like us:
Leave a Reply
You must be logged in to post a comment.